Tuesday saw the start of Iran's retaliation for the U.S. drone strike that killed Iranian General Qassem Soleimani.
More than a dozen missiles were aimed at Iraqi bases where Americans are stationed, including the sprawling Ain al Asad airbase northwest of Baghdad. The AP reports:
Iran state TV says Tehran has launched "tens" of surface-to-surface missiles at Iraq's Ain Assad air base housing U.S. troops over America's killing of a top Iranian general.

State TV described it early Wednesday as Tehran's revenge operation over the killing of Revolutionary Guard Gen. Qassem Soleimani.

U.S. forces could not be immediately reached for comment.
Trump's response? Via Twitter, of course:
"All is well! Missiles launched from Iran at two military bases located in Iraq. Assessment of casualties & damages taking place now. So far, so good!
The official FARS News Agency in Iran posted a video it said showed missiles being launched from Iranian soil toward Iraq.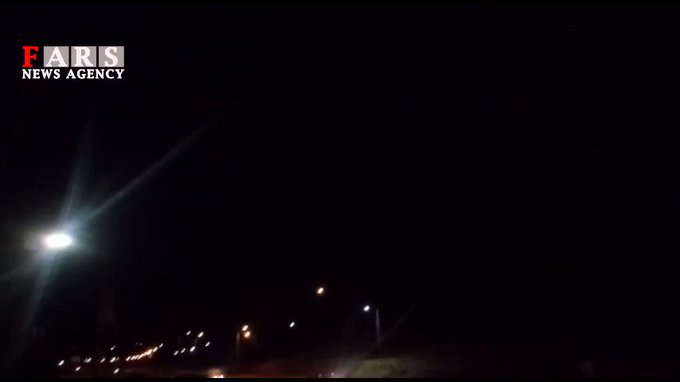 CNN Jim Sciutto says, "There are casualties among the Iraqis at Ain al-Asad airbase following the attack early Wednesday local time, an Iraqi security source tells CNN."
No American casualties have been comfirmed.
In an online post, Iran's Islamic Revolutionary Guard Corps declared: "Iranian officials said the attacks were the start of a promised retaliation for the killing of a top Revolutionary Guards commander. The fierce revenge by the Revolutionary Guards has begun."